To Contribute to Society. 
We are proceeding with various projects that society needs by collaborating with Academia, Industry and Government. Industry-government-academia projects are joint business aiming to research, develop new technology and create new business by cooperating each other. The production of Jewelry Pictures started because I encouraged by a poster of Phoenix of Osamu Tezuka sticked on walls when I was wandering around Kobe city devastated by the Great Hansin Earthquake. We work on social businesses with all our efforts through jewelries in order to contribute to the society. Recently, our business was introduced on some medias such as TV and newspapers.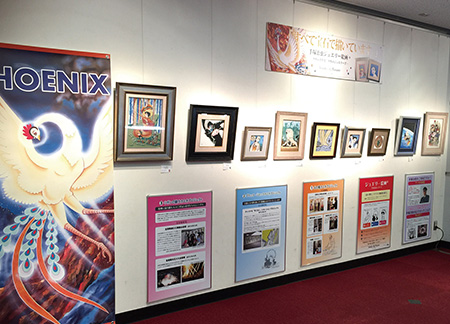 Takarazuka in Hyogo 
Takarazuka Animation Festa & Halloween Event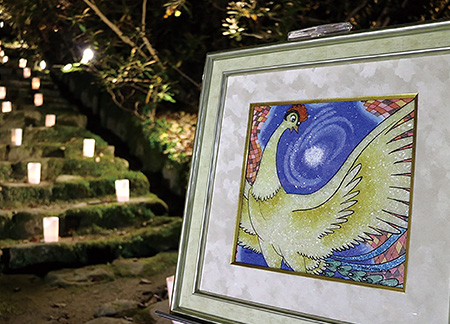 Uda in Nara
Illumination Event at Muro-ji Temple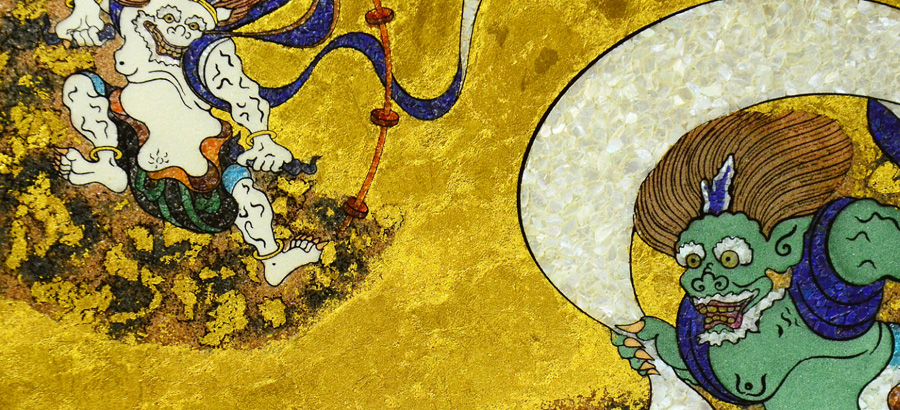 Joint Research with Osaka City University 
Japonisme Jewelry ジャポニズムジュエリー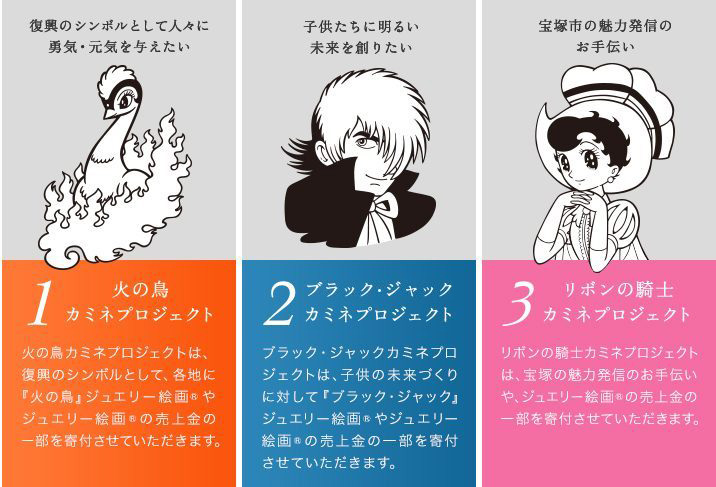 Where to exhibit and donate jewelry pictures.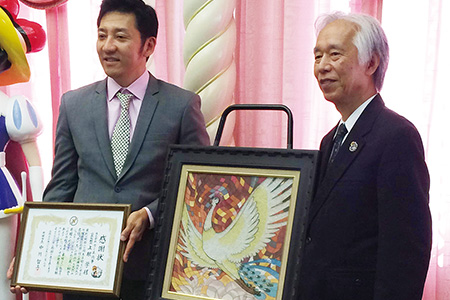 The Osamu Tezuka Manga Museum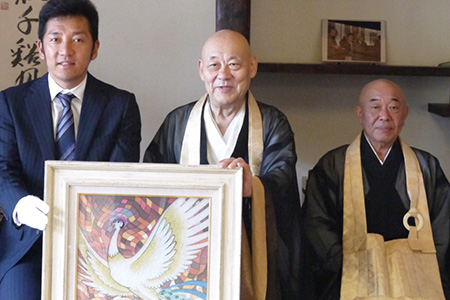 Rokuon-ji Temple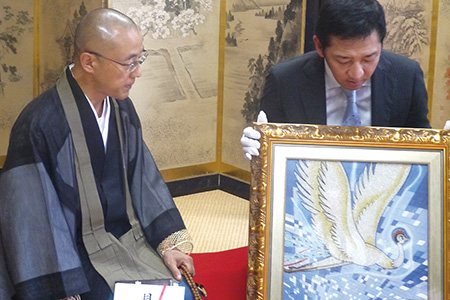 Byodoin Temple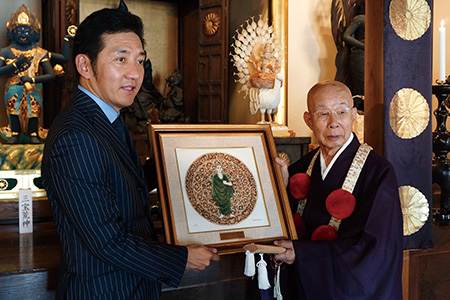 Shogo-in Monzeki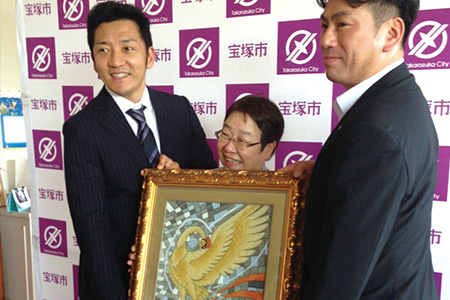 Onagawa in Miyagi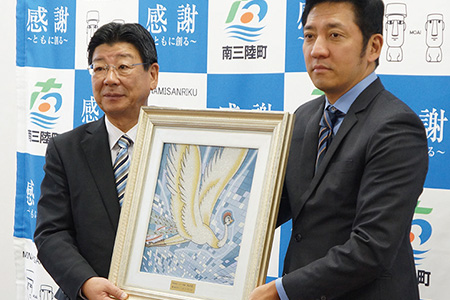 Minamisanriku in Miyagi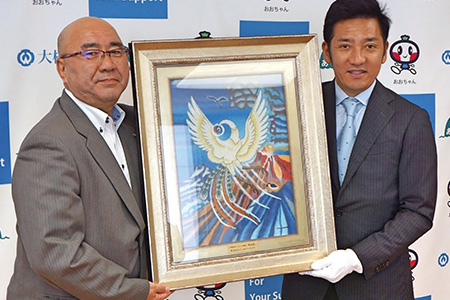 Otsuchi in Iwate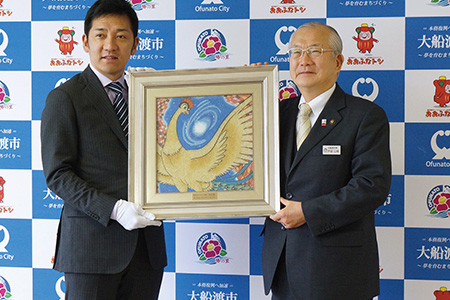 Ofunato in Iwate