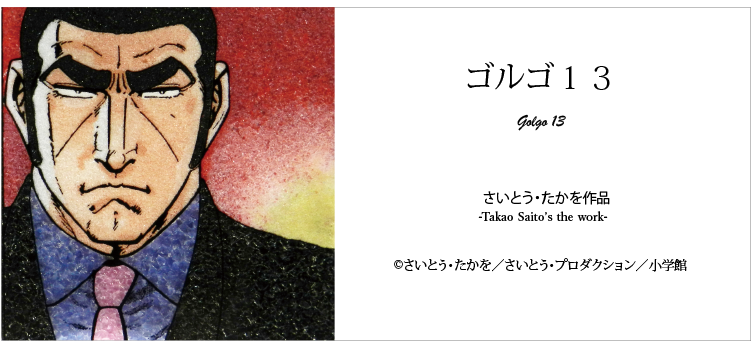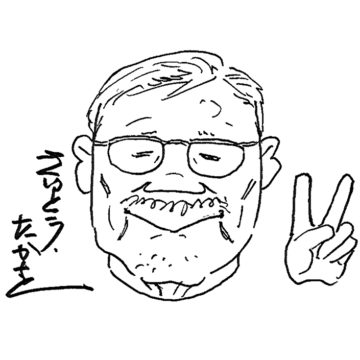 Takao Saito 
Japanese manga aritist
In April 1960, Takao Saito founded "Saito Production" independently with a dissolution of Gekiga Kobo. He has considered Gekiga was not a personal creation and still has created many works with staffs while introducing a division of labor system now.
Currently serialized works: Golgo 13(Big Comic)Onihei Hankachō(Comic Ran)。
Introduction of main works
Golgo 13
Super A-class sniper whose nationality, age, and real name are all unknown!
Serialized in magazines from November 1968 (January 1969 issue). Since then, it has never been suspended and is still being serialized in "Big Comic (Shogakukan)" .
The well-known dark sniper, G, defeats the target in the world !! 
Super A-class sniper Golgo 13 who acts only on the basis of a large amount of compensation from the client without having a specific political belief or ethics. He move vigorously in the world that change constantly history, political and economic situation of each country.
<Message of Takao Saito>
"When I wonder what a man's aesthetic is, I've come to think it can be the patience in my case. So, I'd like to let Golgo to be patinet as cool as possible."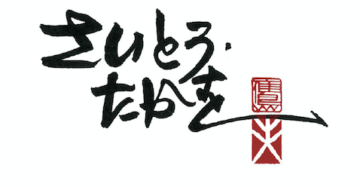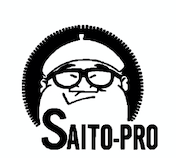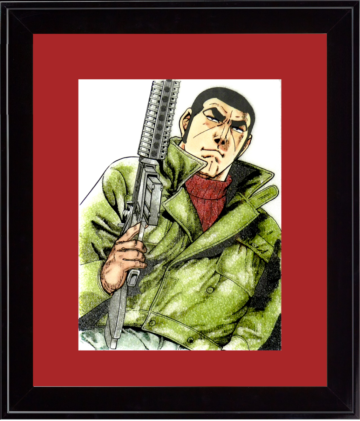 Product Name

Golgo13

Product Information

Famous Scene of Golgo 13

Mainly used jewelry

・Apatite(natural apatite)

・Ruby(natural corundum)
・Sodalite(natural sodalite)
・Black spinel(natural spinel)
Supervision of Saito Production
All products are attached with warranty.
We made a contract with Saito Production and produce works supervised by Saito Production.  
Other work series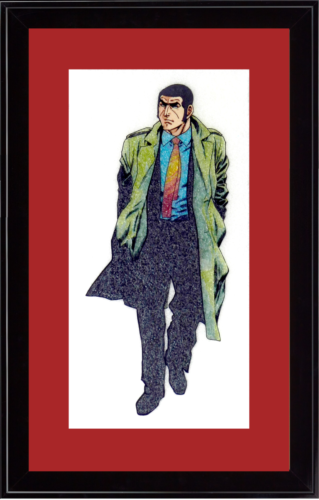 Golgo 13-1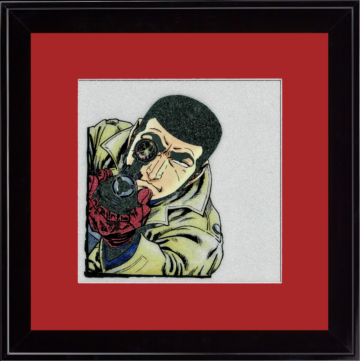 Golgo 13-2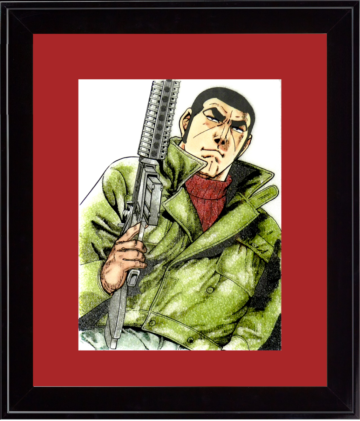 Golgo 13-3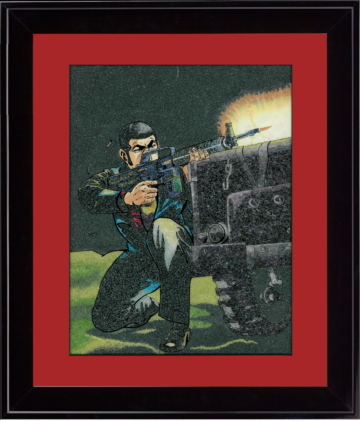 Golgo 13-4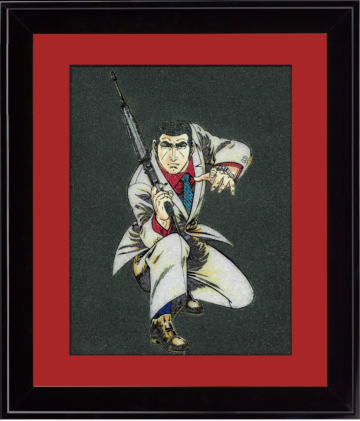 Golgo 13-5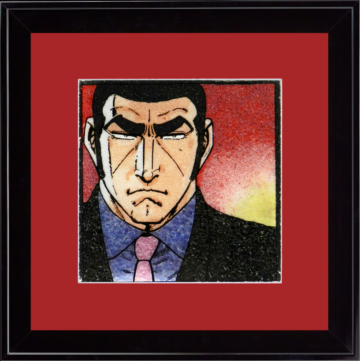 Golgo 13-6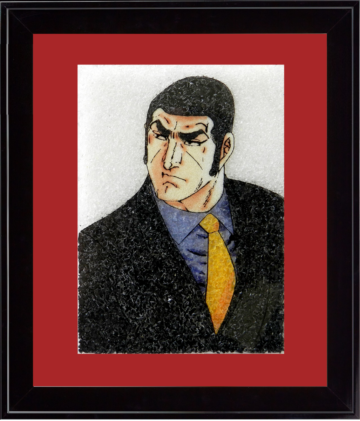 Golgo 13-7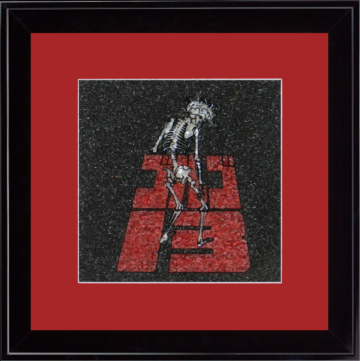 Golgo 13-8