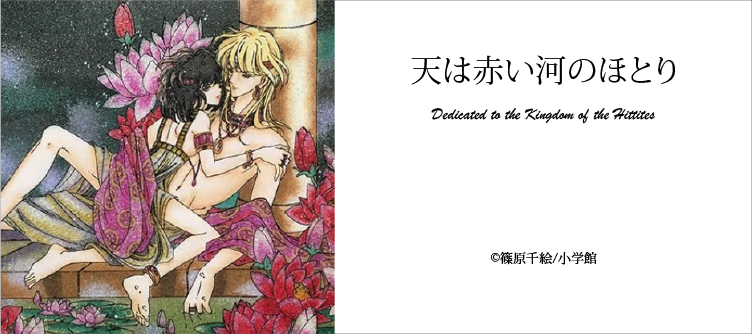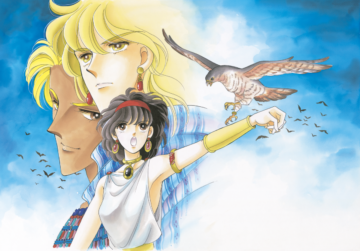 Chie Shinohara
Debuted in 1981 with "Red Legend". 
"Purple Eyes in the Dark" got the Shogakukan Manga Award for Girls in 1986, and "Heaven banks of the Red River" in 2000.
"Heaven banks of the Red River" was turned into a stage play in 2018 by the Takarazuka Revue Cosmos Troupe. The story and fascinating characters attract readers and are still loved by many fans from suspense to a huge epic that weaves a magnificent history. Currently, "Yume no Shizuku, Golden Bird Basket" is being serialized in "Sister Petit Comic"(Shogakukan).
Introduction of main works
Heaven banks of Red River 
Yuri who is an ordinary female junior high school student and is about to enter high school, suddenly slips back in time to the Hittite Empire of the ancient Orient. She was saved by Prince Kyle when she was about to be killed by the empress of the empire as a "sacrifice" …
A huge epic that runs through a magnificent history.
-That ancient historical romance is revived with jewelry paintings-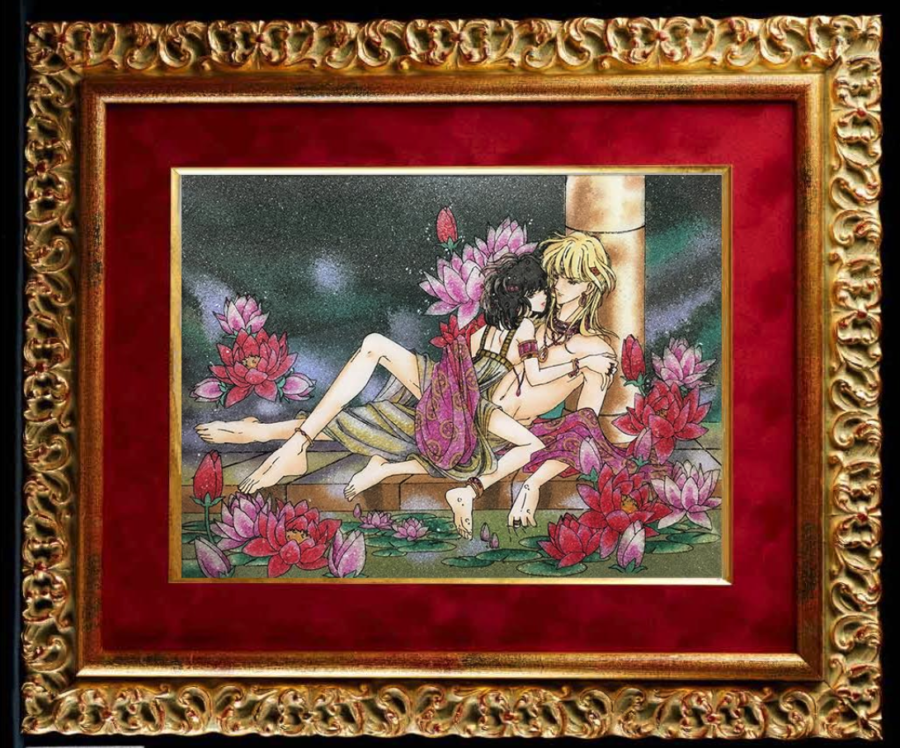 Product Name

Heaven banks of Red River 

Mainly used jewelry

・Ruby(natural corundum)
・Opal(natural opal)

・Amethyst (natural quartz)
・Apatite(natural apatite)
・Sodalite(natural sodalite)
・Lapis Lazuli(natural lapis lazuli)
・Zircon(natural zircon)
・Carnelian(natural quartz)
・Mother of pearl(natural shell)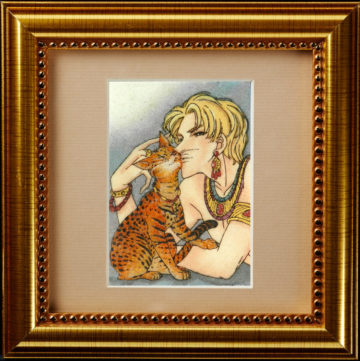 Heaven banks of Red River(SS size)