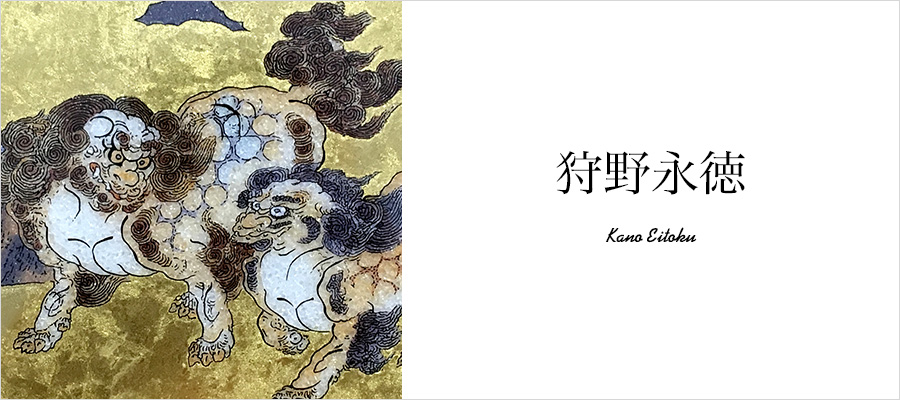 Eitoku Kano
He was a painter in the Azuchi-Momoyama period. He is  a representative painter of the Kano school (a painter who was at the center of the Japanese art world from the Muromachi period to the Edo period) and is one of the most prominent painters in the history of Japanese art.
Existing representative works include "Karashishi Zukanfu", "Rakuchu Rakugai Zukanfu", and "Jukoin Barrier Painting". Eitoku is a genius painter who established a magnificent painting style during the golden age of painting, the Azuchi-Momoyama period, and is said to be one of the most prominent painters in the history of Japanese art. He worked on a series of barrier paintings to decorate the interior of the buildings of those in power at the time, such as Oda Nobunaga's Azuchi Castle and Toyotomi Hideyoshi's Osaka Castle and Jurakudai. The large-scale large-screen system that pops out of the screen prevailed in the world, and influenced masters such as Tohaku Hasegawa, Tomomatsu Kaihoku, Unkoku Togan, and Chokuan Soga. Many of the barrier paintings that should be the masterpiece of Eitoku, which was said to be "Tenkaichi" at that time, were burned down by the war with the fate of the building, and it is said that there are only a dozen or so that have been confirmed as Eitoku's autographs. increase.
Introduction of main works
Chinese Lions
It depicts a majestic male and female Karashishi walking through Iwama. Although it has a simple composition, it is a true work drawn with a powerful brush stroke, and is a masterpiece of Eitoku Kano. It is said that Hideyoshi gave it to Terumoto Mori, but it is 224.2 x 453.3 cm, which is an unusual size for a Honma folding screen, and it seems that the original work was even larger from the truncated parts that can be seen on the screen. There is also a theory that was a barrier painting that decorates the halls of Hideyoshi-related castle halls such as Osaka Castle and Jurakudai. The left ship was later produced by Tsunenobu Kano according to the design of the right ship.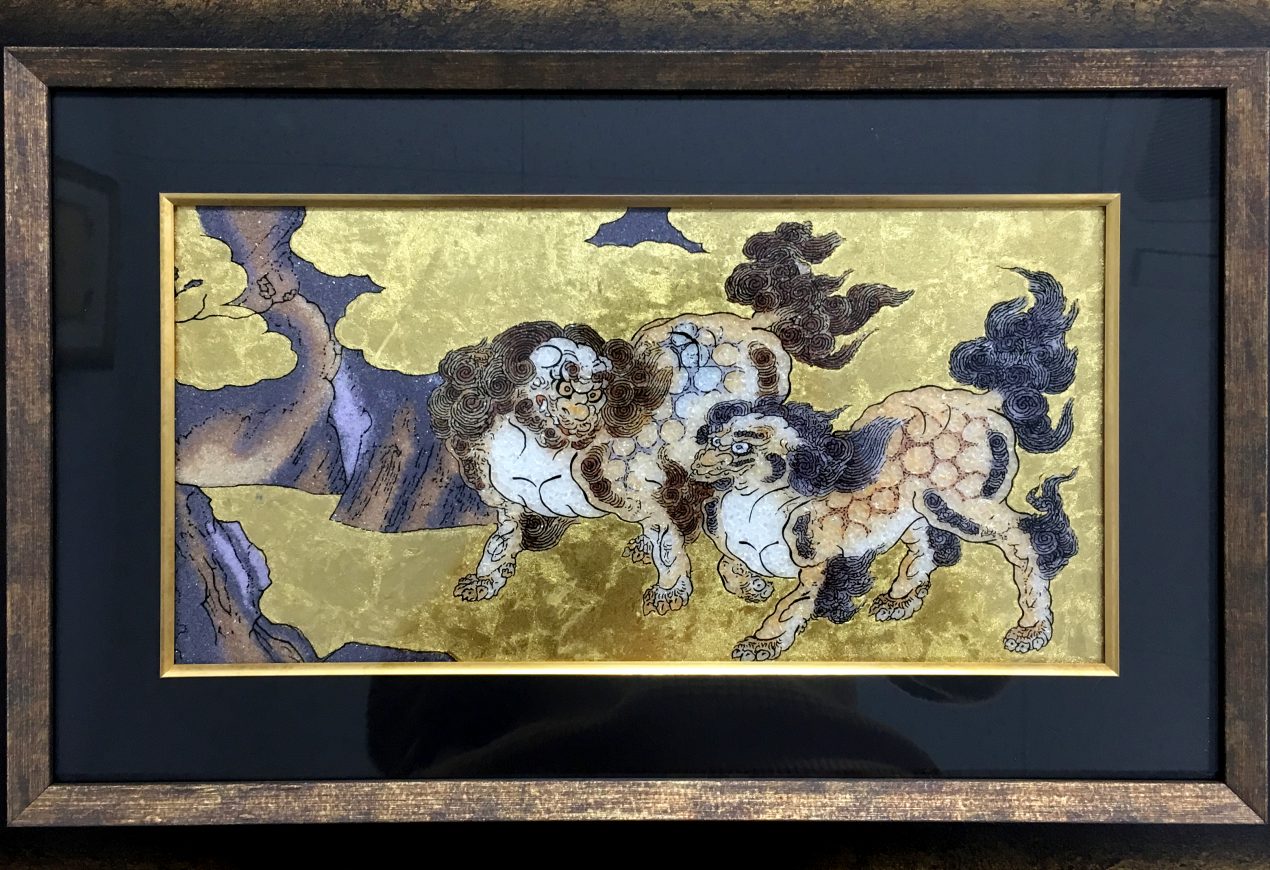 Product Name

Mainly used jewelry

・ Carnelian (natural quartz)

・ Amethyst (natural quartz)

・ Carnelian (natural quartz)

・ Zircon (natural zircon)

・ Mother of pearl (natural shell)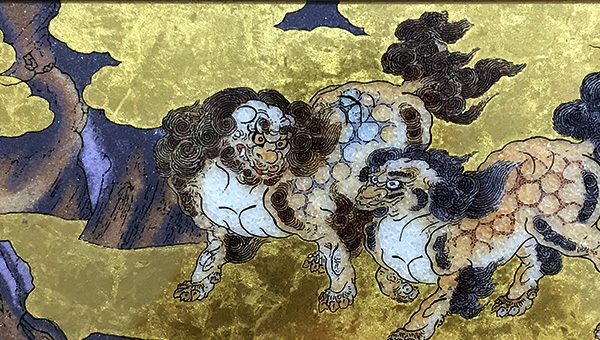 Chinese Lion Figure KJ1